Tech Fairy's Path to taking your Passionate Profession Online
1. Solidify your Business: What type of offer you want to create, that you feel most aligned with?
(common learning programs: course, membership, group coaching, live workshops turned into self study courses, etc)
2. Make a Launch Plan: What method do you want to use to market your program? 
(webinar, free challenge, prerecorded video series, micro podcast, tiktok, instagram, etc) 
3. Create the Program: Map out the content/delivery of the learning program itself and write/record for release!
(this is all the nitty gritty, actually writing your lesson plans, recording the videos, etc.) 

4. Tie it Together: Write out your email sequences for before and after the sale of your course
(Sales emails leading up to launch date; onboarding emails for those who purchase; weekly emails for students 
5. LAUNCH!!!! We launch the first iteration of your program after after all the tech is in place that supports the carefully planned structure we've come up with in Steps 1-4.
(Email system, sales pages, website, program platform, payment processor)
The benefit of working with me is that you won't need to orchestrate working with 2-5 different experts which will cost you a LOT extra in both time and money. I not only build out all your tech, but I also connect all of it together so that they flow together as one fully functioning online business. 
Services in Chronological Order
if you need everything from scratch
STRATEGY: 5x Coaching Calls for $998(single calls are $287 so that's a savings of $437)
We can do anywhere from 1-5+ sessions. I mapped out what I believe would be a simple ideal for your "starting out online" journey and it looks like this: 
1st session: Solidify your Business: What type of offer you want to create, that you feel most aligned with?

2nd session: Start your Email List: What free resource would attract your ideal audience?
3rd session: Make a Launch Plan: What method do you want to use to market your program?
4th session: Create the Program: Map out the content/delivery of the learning program itself and write/record for pre-sales & release!

5th session: Tie it Together: Write out your email sequences for before and after the sale of your course

6th session: 
Depending on your learning style, we can go through all 5 sessions before implementation 
− OR − We implement between each call.

INTENSIVE: Email Marketing Setup $1597
I recommend doing an Intensive for one freebie funnel to get your email list up and running. We will want to focus a lot of your effort for the next 1-3 months into growing your email list off of the public following that you already have on social media. This will set a solid foundation for when we're ready to begin promoting your course or membership. This is also more important than a website at the beginning. 
I'll set up your ESP (MailerLite or other one of your choice).

I'll design your lead magnet (you write it up and set it up in Canva, i'll spend an hour editing the design/format in Canva. If it's a larger document that takes more than that to design, I'm happy to do it but at my 40% discounted hourly rate).

I'll build the landing page.

I'll automate the delivery of the freebie.

I'll automate the batched* nurture sequence that comes after the freebie, to nurture your relationship with them.

ADD-ON option: We can add more lead magnets/funnels/etc at 40% off the hourly rate, OR as an additional small intensive, billed separately.
* Batched means they're written all at once ahead of time, for future use/release/dripping.
PROJECT: Full Branding $1597
I have partnered with 2 business besties of mine who are incredible branding designers and they will work with me to create a look for your brand that you LOVE and feels perfectly natural to you AND will captivate your audience.
Digitally fillable questionnaire that will guide you through brainstorming your perfect branding into place

30 minute brand strategy call is included, so you don't need to make the decisions alone! 

Full Colour palette

Font set

Graphics for your website and social media posts

Cover page template(s) for your lead magnet(s)

Reusable templates for social media and any platforms you'll be working with!
PROJECT: Website $4500
This is your real estate online! Your store front. The thing that gives you that professional presence online that people can look you up and decide if you are credible and qualified to be teaching what you're teaching, which you beautifully are! Not only that, but as you begin putting out content such as blog posts, your SEO power and Google Ranking will build up over time and your traffic will grow like the snowball affect. 
The website project includes
Simple branding – branding questionnaire, color palette, font set, and website graphics

5-7 pages (Home, About, Services/Products, Booking, Contact, Blog Archive, short-form landing or sales page)

Sales capability of up to 1-4 items (not ecommerce, that's an add-on of $3997 if desired/needed)

Guidance for all the copy you'll need to write via digitally fillable forms that take you through all sections of all pages chronologically. This makes the process as fluid and stressless as possible without requiring a copywriter.

30 days (or the duration of your project) of nearly unlimited text/voice message support with me. 
INTENSIVE: Sales & Sequence $1597
Having these done ahead of time will reduce the frenzy that many people experience during the time leading up to their launch when they decide to do something and then expect to launch in a month rather than planning it out months in advance. 
I'll provide you a detailed calendar for launching steps that need to be completed, and create reminder emails to keep you on task throughout the process.

I'll provide a list of sales emails for you to write, and templates as needed (10-20 emails).

I'll build the waitlist page.

I'll build the sales page.

I'll automate the confirmation emails.
Course Platform $4500 
−OR− Course Platform + Student Experience $5987
Time to work on the big offer that will actually bring you the income from the audience that has begun gathering around you. You will most likely have written out your learning program outline before we get to this point from the time that we had the coaching call around planning out your learning program content. 
I'll set up your account on your chosen learning platform. 

I'll structure the learning program with you or for you 




‣ the actual process you want to take your students through




‣ the pages for all the content you'll want to deliver

I'll design/provide the graphics and images needed to enhance the experience




‣ the graphics for backgrounds, video thumbnails, etc perfectly matching your brand




‣ templates for any worksheets and other pdf assets for your lessons

I'll build a simple checkout page/payment processor; setup/testing (full long form sales page is in Sales Sequence pack)

I'll automate the batched emails that will take them from moment of purchase to the launch of the program. 

I'll automated the batched emails that will take them through the learning program in a simple way (for either a full 6-9 module course, or first 6 months of membership, etc).
– Welcome email
– Weekly Module emails (Dive into Module 4! etc)
– Weekly or monthly Q&A calls or any regular live call reminder emails


– Graduation or closing the program email
Included only if you add the Student Experience: 
Custom program enhancement elements such as 
          ‣ their calendar of upcoming events/lessons
          ‣ a streamlined way for them to ask you questions, such as a Video Ask bubble or help desk etc.
          ‣ 1-3 simple assessment quizzes to track their progress throughout your program (complex ones extra fee)
          ‣ any simple type of gamification/points system if you want that in your program (complex ones extra fee)
Automated batched emails that will take them through the learning program for an enhanced transformational experience 

(for either a full 6-9 module course, or first 6 months of membership, etc).




– Welcome email




– Weekly Module emails (Dive into Module 4! etc)




– Weekly or monthly Q&A calls or any regular live call reminder emails


– Any implementation/encouragement/mindset emails throughout the program


– Graduation or closing the program email(s)


– Follow up sequence space out over the next 3, 6, or 12 months after they've completed your program to provide continuing nurture/support, as well as to keep you top of mind for any future needs they have.
– Invitation email sequence (up to 5 emails) to whatever's next after your program – Any other special emails you want scheduled out for your students to enhance their experience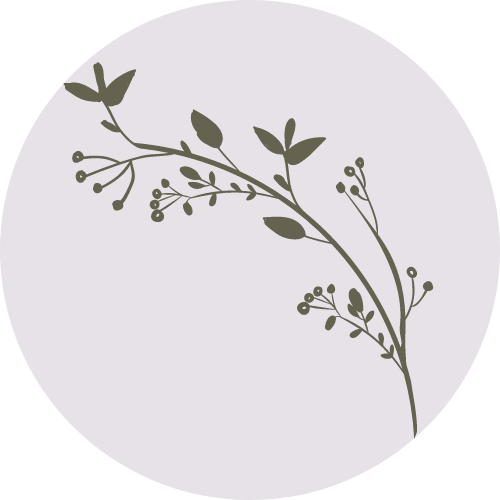 OPTIONAL: Combine it All into 1 Contract for Savings
over the next 12-24 Months

You can purchase the services one at a time, but because you'll ultimately be needing all of them, I suggest combining all the services into one contract and then splitting it into a monthly payment plan. This will also prevent yourself from stalling or slowing down the launch of your program. Let's not let any of the fire down in between steps!  My payment plans go up to 24 months.
Benefits of the Combined Contract:
I will give you up to 15% discount off the grand total depending on which payment plan you choose 


(interest free up to 6 months)

It will lock in my current pricing, which may be increasing over the next few months as cost of living is skyrocketing. 
Have fluctuation-free budget clarity. You'll know your monthly Tech Fairy expenses for months ahead of time. 
Optional: I can set you up with an automatically recurring payment for the duration of your payment plan. The fewer things to remember the better.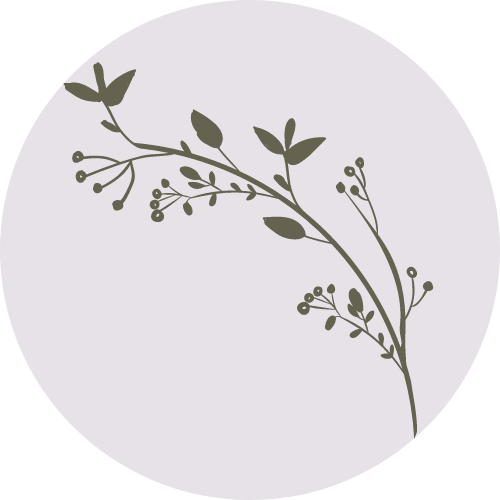 Choose your Services
This isn't the contract. I will send the contract and invoice based on your selections in this Proposal.
Select or Deselect as needed. 
For ease of decision making, I will give you payment plan options for 2 options:
1. Only the services + 2 strategy calls we spoke about in our call and 
get up to 10% off the grand total
.
2. All the services I have recommended in this proposal and 
get up to 15% off the grand total
.
If you would rather only select one or several of the services to start with for now, that's 100% fine! 
I'll have a checkboxes for that. 
All Prices in USD 
All Services on this Proposal
4 calls, Email marketing setup, Full branding, Website, Sales & Sequence, Learning platform & experience.
Total $14789
Minus 15%
= $12571
 ⬇︎ 
Only Services mentioned on our Call
2 calls, Email marketing setup, Website, Learning platform (student experience add-on not included).
Total $11171
Minus 10.5%
= $9997
 ⬇︎
1.
Create your Own Adventure!
Don't want to go with either of the recommended packages above? No problem. Select which service(s) you'd like to start with on our first contract together.
 ⬇︎ 
2.
Payment Plan for Create your Own Adv.
You can get a discount for paying off in full up front; or you can select a payment plan (interest will be added) by choosing in how many months you want to pay it off. 
 ⬇︎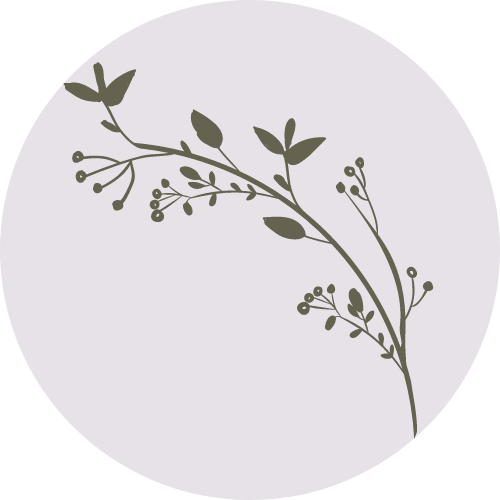 Why Your Tech Fairy is perfect for you . . .
 
 I am a WordPress website designer and I do not work with third-party themes which are mostly uncustomizeable. Instead I custom create a theme for you using Elementor Pro meaning you and I have full control over every aspect of your website. This is important for your website to grow with your business. Themes generally cannot expand well with your business, in my experience.

 I am one of very few Searchie experts because of how new the platform is, in comparison to how very many experts there are for large, well-known platforms such as Kajabi and WordPress (both of which I am also very familiar with). So if you are thinking of using Searchie as your membership or online course platform, I can be Your Tech Fairy for that as well. That said, I can use any platform you desire for your Learning Program.
 I am very familiar working with tech-challenged audiences. Without compromising on professional appearance and beauty, I'll make your website and/or online program EASY to use for you and your audience.
 I make the entire process as straight forward, stress-free, and FAST as possible. I provide digitally fillable forms for you to fill out which will take you through a chronological journey of filling out what text and images you want in each section of each page of your Website and Learning Program platform so that once you've submitted the forms, I have everything I need to turn that into your dream website.
 

I can be your one stop tech-stack shop. I've explored and worked with many different platforms such as WordPress, Squarespace, Square, Stripe, Paypal, Searchie, Kajabi, Thrivecart, GrooveFunnels, MailerLite, FloDesk, Constant Contact, Mailchimp, ConvertKit, Zapier, Canva, Circle, etc. And any platform I have NOT worked with, no problem — as Your Tech Fairy, I'm perfectly comfortable digging into any no-coding platform that you prefer. I am able to integrate ALL OF YOUR TECH, and turn it into a fully functioning online business.
 I am a certified business coach.  I know and understand the strategy for your business.
Since the start of 2020, I have enhanced my tech & design expertise by going through programs offered by big names in the online business world such as Amy Porterfield for 3 years (how to create & run successful online courses), Stu McLaren 3 years (how to create & run successful memberships), and Marie Forleo for 1 year (how to create & run successful small business startups).
I have also taken multiple courses to dive into sales funnels, online marketing, content strategy, buyer-psychology-based sales copy, email marketing, attraction-based marketing, pricing offers for profit, and social media selling.
Because of this, my tech/design is closely integrated with current online marketing strategies allowing me to build your online business assets with your customer's journey in mind. Many tech experts, VAs, and web designers do not combine genuine online business marketing methods with the platforms they build.
Here's what happens next:
Read through this proposal and make a selection of what service(s) you would like me to send you the contract for.

 

I will email you the contract. The contract expires in 7 days from when I send it so that should give you enough time to read over it and sign it when you're ready to proceed.

 

As soon as you sign the contract, I'll email you the invoice for it. Your first (or full) payment is due upon signing the contract. As soon as I receive payment, your place of priority is established on my building calendar. 
NOTE: THIS PROPOSAL EXPIRES IN 7 DAYS.
Looking forward to hearing back from you! 
Sincerely, 
Crystal Bantel
Your Tech Fairy
If you have any thoughts or questions you want to note either for yourself or to me, you can write them here: